WELCOME TO RIVERBEND MEATS
Our meat processing plant opened in 2022, bringing hundreds of new jobs to Idaho Falls.
Superior beef paired with an ethical conscience.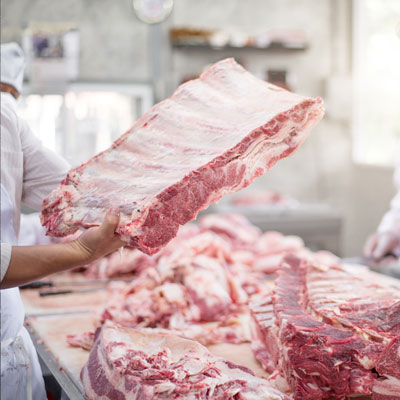 WHY WORK AT RIVERBEND MEATS?
Riverbend Meats is a family owned beef processing company with a new, state-of-the-art processing facility dedicated to providing superior quality beef to consumers throughout the United States.
Riverbend owns and manages the cattle, ranch land, feed lots and, its own processing facilities. That makes it the only American beef processor of its size that owns and manages 100% of its own beef from birth to harvest.
Riverbend provides lucrative pay and great job opportunities for those who are seeking careers in beef processing.